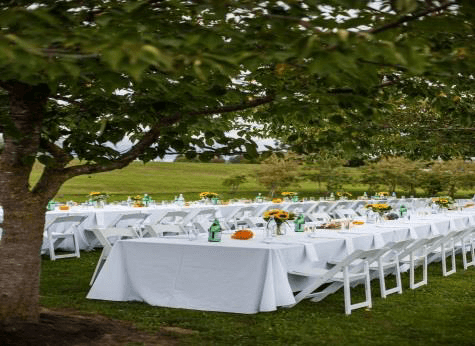 Grilled Rangeland bison tenderloin is the highlight of events.

Events from all over Canada want to use Canadian Rangeland bison, sighting the top quality and animal welfare commitment as just some of the reasons why! Two events that most recently spotlighted Rangeland Bison include Brewery & the Beast Victoria, held in the heart of Victoria, BC on September 25th, 2016, which played host to over 1,500 guests; and TRIMPAC Sysco Inc.'s customer appreciation event which took place September 26th on a small farm just outside of Abbotsford, BC.

TRIMPAC Sysco's customer appreciation event was hosted at Maple Hill farm. Being the first year for this event, TRIMPAC invited industry partners, restaurants, and chefs to a day on the farm. Over 200 guests had the opportunity to mingle and meet producers and companies like ours while sampling a wide variety of dishes curated by top-notch Vancouver-area chefs.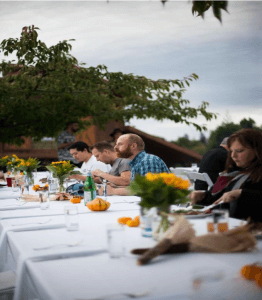 This is what Aly Kaba, Sales Manager for TRIMPAC Sysco Fine Meats had to say; "TRIMPAC's customer appreciation event was very well received, particularly because of all the vendor support we received. The grilled Rangeland bison tenderloins were the highlight of the event! Chef Angus An from Maenam was very impressed with the quality, marbling, flavor, and tenderness of the bison. Chef An grilled the bison tenderloin and served it with Nahm Jim jiaw, a Northern Style Tamarind Dip. TRIMPAC truly appreciates all the support from Rangeland Bison and Jackie Fisher."

Top right: Chef An, grilling Canadian Rangeland bison tenderloins. Thanks for reading. Until next time, stay bison strong.

To stay up-to-date with what is happening at Canadian Rangeland, follow us on Twitter or Facebook, or visit our website at www.rangelandbison.ca phone 1-877-844-2231; or email info@rangelandbison.ca.