For this edition of Notes from This Marketer's Pen, we would like to feature another Customer Spotlight. The goal of these 'spotlights' is twofold: 1) to create a degree of awareness of what retailers are hearing and experiencing from their customers viewpoints, and 2) to continue to learn, as marketers and producers, how we can best support this market for growth, strength, and stability for the future.

One of today's feature companies is SPUD, which stands for Sustainable Produce Urban Delivery. SPUD is a local and organic online grocery service which was founded in 1997. SPUD currently operates in Victoria, Vancouver, Calgary, and Edmonton. As an online company, SPUD places high emphasis on quality food and on delivering a trusted service to all those who shop online. As stated by Corbin Bourree, Managing Director for SPUD Edmonton, Canadian Rangeland Bison products have found quick success with SPUD customers, as it is a healthy, local food item in high demand, especially from health conscious consumers. Placing emphasis on animal welfare, sustainable farming, and supporting local has helped provide the types of items that people are looking for when shopping with SPUD.ca.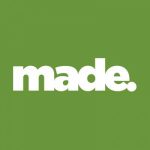 Our second feature for this customer spotlight is a brand new company that is opening in just a few short weeks in four different locations across Calgary, AB. Made Foods' vision is to offer not only those busy individuals constantly on the go, but rather, everybody else as well, an elevated, healthier version of fast food or takeout. Made Foods will provide its customers with breakfast, lunch, and dinner, prepared with locally sourced ingredients, and packaged fresh every day. As Andrea Harling, esteemed chef and creator of Made Foods, states: "food is fuel, and is so important for our lives."

Canadian Rangeland had the chance to get to work with Made Foods at Brewery & the Beast, an event that took place this past summer and featured highest quality meats through a gathering of outstanding chefs and their culinary visions. Canadian Rangeland provided product for the Sous Chefs to work and create with, and received great feedback regarding the quality of the meat. Made Foods employs the farm to table philosophy; providing food with integrity that is sourced properly and locally. This is a philosophy that Canadian Rangeland wholeheartedly agrees on, and looks forward to working with Made Foods in the future.

We wish both SPUD and Made Foods much success for the future!

Thanks for reading. Until next time, stay bison strong.

To stay up to date with what is happening at Canadian Rangeland, follow us on Twitter or Facebook, or visit our website at www.rangelandbison.ca, phone 1-877-844-2231; or email [email protected].

To learn more about SPUD, visit their website at www.SPUD.ca.

To learn more about Made Foods, visit their website at www.madefoods.com.