BISON is trending in Restaurants all over Canada!

Canadian Rangeland Bison is proud to be highlighted on a number of Menus.

~Here are a few you can visit while in Alberta~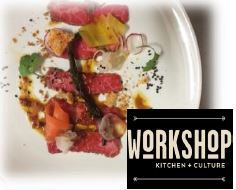 In Calgary? Visit the WORKSHOP kitchen+culture, where you can try Canadian Rangeland Bison petit tenders. This is what Alex Hamilton of the WORKSHOP had to say~ "They (Bison Petit Tenders) are a magnificent product with a lot of great feedback. The WORKSHOP kitchen+culture is serving refined elevated comfort food, always tasty and never boring. In the heart of downtown Calgary the WORKSHOP is located at the Grand Theatre. We love working with passionate farmers and ranchers to compound our passion for amazing food." Canadian Rangeland Bison & Elk teamed up with the WORKSHOP kitchen in this year's Brewery and the Beast Calgary, they are a great crew of guys – so be sure to stop by give them a try!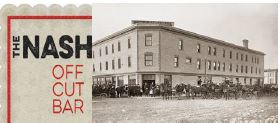 For those who like to take a step back and plant your feet in a piece of southern Alberta history, try The Nash restaurant which can be found in the Old National Hotel in Calgary, AB "AN INGLEWOOD LANDMARK REBORN". The dish they have created with Canadian Rangeland Bison Flank will leave you wanting more!




In the Edmonton Area? Try Canadian Rangeland Bison Tenderloins at Chateau Lacombe Hotel. Edmonton's only revolving restaurant, La Ronde, rotates every 88 minutes with 360 degree views of the majestic River Valley and ever changing Edmonton Cityscape, offering fine dining and creating memorable moments. Executive Chef Joe Srahulek stated "Things here have been steady all summer and are looking great for the fall. The bison continues to get rave reviews."

This is a snap shot of some of the great locations where you can enjoy Bison while in Alberta – coming soon to our webpage you will be able to review a full listing of where you can enjoy a bison meal at locations throughout Canada.

Thanks for reading. Until next time, stay bison strong.

To stay up to date with what is happening at Canadian Rangeland, follow us on Twitter or Facebook, or visit our website at www.rangelandbison.ca phone 1-877-844-2231; or email [email protected]